The Instant Gratification of #JeSuisCharlie
Waiting for deeper engagement amid our hashtag activism.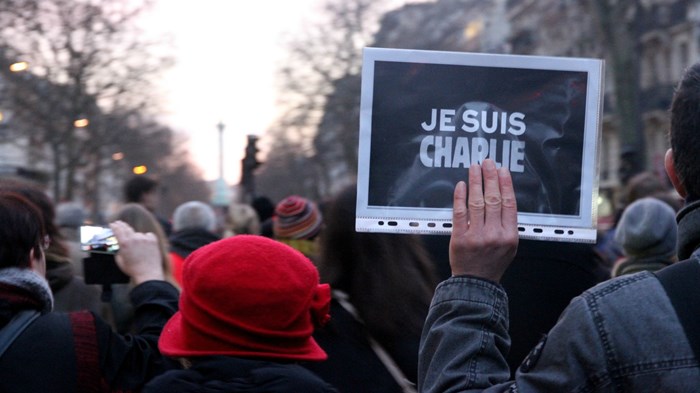 Image: Maya-Anaïs Yataghène / Flickr
Like the rest of the watching world, I remain appalled by what happened on January 7 at the Charlie Hebdo offices in Paris. Yet, I haven't embraced the phrase "Je suis Charlie."
Truth is, I can't say I know exactly what it means. Of course, I can translate those words into English—easy enough, even if I hadn't taken French in high school. But what does it mean? I've never held an issue of Charlie Hebdo in my hands, and I don't recall even hearing of the publication until the vicious attack a little over a week ago.
Am I, like so many of us in the West, a staunch believer in free speech?
Did the murders of cartoonists, editors, columnists, police officers, and others horrify me?
Was I inspired when the grieving city of Paris marched together and proclaimed that extremists would not hold it hostage with fear?
Yes, yes, yes on all counts. But, "am I Charlie"?
For the record, I wasn't comfortable using the #iammalala ...
1