American Girls and the Nine-Year-Olds Making History
A tribute to the dolls that shaped my childhood.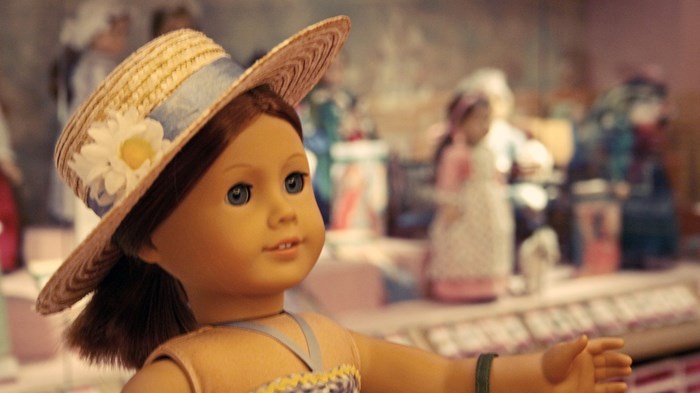 Image: yuan2003 / Flickr
When is a toy more than a toy? Brit Bennett raises the question in her recent Paris Review essay on the politics and history of black dolls. Referencing Addy Walker, she describes a sentiment long familiar to me: "the particular joy of an American Girl doll."
"She is a doll your age who arrives with her story told; she allows you to leap into history and imagine yourself alongside her," writes Bennett.
By the time I unwrapped Felicity from under my Christmas tree, I'd already sped through her six-book collection. I quickly identified with the "spunky, spirited girl growing up…just before the Revolutionary War." Several years later, during a trip to Colonial Williamsburg, I donned a mob cap and experimented using the word 'tis with apothecary shop owners, weaving through men with tricorn hats and women with bustles and stomachers.
The American Girl books and dolls provided young girls with stories about these historical, distinctive, ...
1