'As Long as the Baby's Healthy'… But What if He's Not?
One mom's reflections on pregnancy and all that really matters.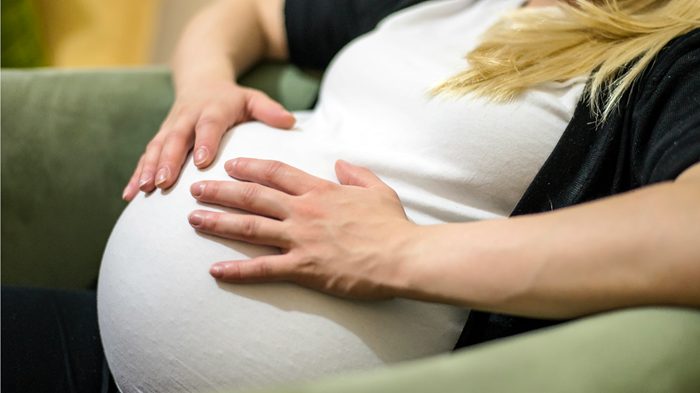 Image: PhotoAttractive / iStockphoto
My son Ace was born seven weeks ago. He is my third baby, a boy like his brothers. He has blue eyes and sandy brown hair that's making way for blonde. He can already reach out and grab the toy that hangs over his head. He has rolled over twice (accidentally, I'm pretty sure).
Yet everything feels different. My pregnancy with him was different.
In December my husband and I received a prenatal diagnosis that shook us. Though we shared it with close friends and family, we didn't tell anyone else.
Despite low hormone levels and low amniotic fluid in the last few months of the pregnancy, despite fears of heart problems, uncertainties about the depth of his medical issues, I still grew the same round, taut belly. I still had the glow in my skin. I still felt kicks and prepared my boys for their new brother.
And the strangers at the playground and the library, the acquaintances at my son's school, asked the same questions people have asked for ages. "How's ...
1