Kay Warren Remembers the 'Radical Obedience' of Elisabeth Elliot
Elliot was a spiritual mentor for a generation of Jesus Freaks.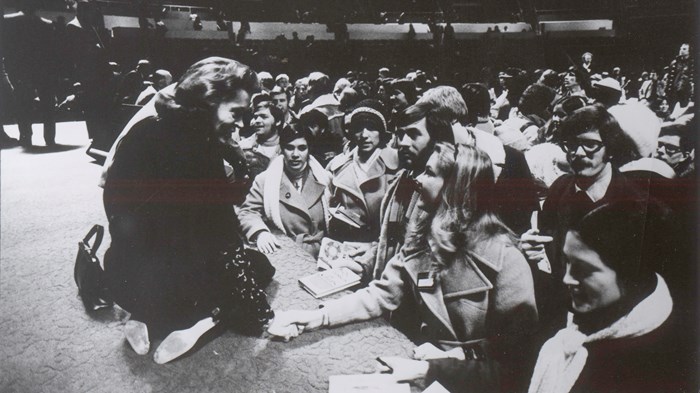 Early this morning, Elisabeth Elliot came face to face with her heart's truest love—Jesus Christ. On Earth, she married three times—her first two husbands preceded her in death – but from earliest childhood her deepest affections were for her Savior, and it was for Him that her soul yearned. June 15, 2015 is the day her lifelong passion, zeal, and rugged obedience see fulfillment in his presence. I am thrilled for her!
I, on the other hand, am sitting here with tears in my eyes, already missing one of my most sacred companions on the journey towards home. I know from the get-go that I will not be able to fully articulate her impact on me; words are going to fail me in my attempt to honor her, but I have to try.
As a college freshman in 1972, I got to be a part of history. My little (at the time) college—California Baptist—was no different than hundreds of other Christian colleges. We lived in the era of no dancing, drinking, smoking, girls couldn't ...
1