Leaning In to Our Grief
What Sheryl Sandberg teaches us about tragedy.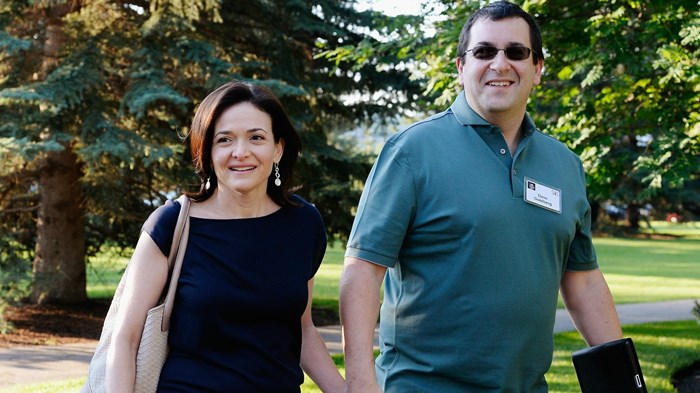 Image: Kevork Djansezian / Getty
In 2013, Sheryl Sandberg wrote her first book Lean In: Women, Work, and the Will to Lead, selling over a million copies and launching a movement for working women. This week she shared on Facebook a public statement of grief following the unexpected death of her husband, Dave Goldberg, one month ago. Both have been remarkable conversation-starters.
Sandberg's recent reflection illuminates the way tragedies cause us to stop life as usual to feel deep loss. After her husband died in a gym accident last month, Sandberg entered the 30-day mourning period prescribed by Jewish tradition. The Facebook COO shares heartbreaking details from the first hours, days, and weeks: the anger when motorists didn't yield for her husband's ambulance; the way her mother holds her at night while she cries herself to sleep; her child's school event where she could not manage to make eye contact with anyone.
In these glimpses of her new life as a widow, the pioneering executive ...
1