Let the Boston Bomber Live
Why I oppose the death penalty, even for Dzhokhar Tsarnaev.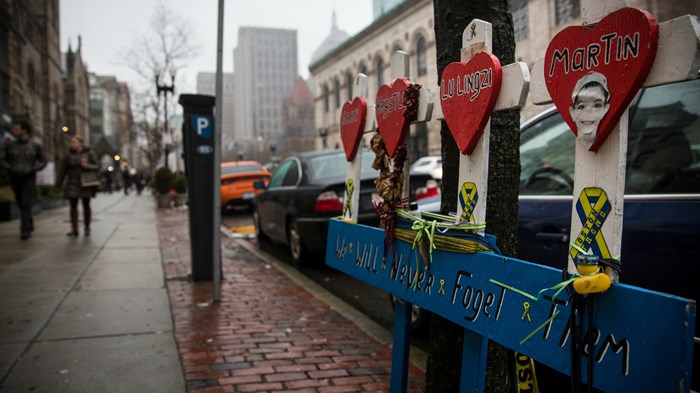 Image: Andrew Burton / Getty
I remember the day they found her body. Heather, a beautiful 15-year-old girl from the youth group I lead at church, had been kidnapped from our safe, rural community. I'd held out hope she would be found alive. When I heard the news we had all been dreading, my body convulsed with sobs. I was driving and had to pull over from traffic to cry.
My grief quickly gave way to rage when a local man turned himself in for her rape and murder. I didn't waver in my reaction. I wanted him dead. I felt that way for a long time.
When horrendous injustice occurs, when lives are taken from us through murder and terrorism, it's natural that we feel enraged. As people following a God of justice, we long for things to be set right.
Immediately after the Boston Marathon bombing two years ago, some called for vigilante justice as the press circulated pictures of the bombing suspects. Speculation on sites like Reddit cast suspicion on innocent lookalikes, including a Brown University ...
1