Still Restless, Though I Rest in Thee
'Mad Men' reminds of a universal truth and an abiding hope.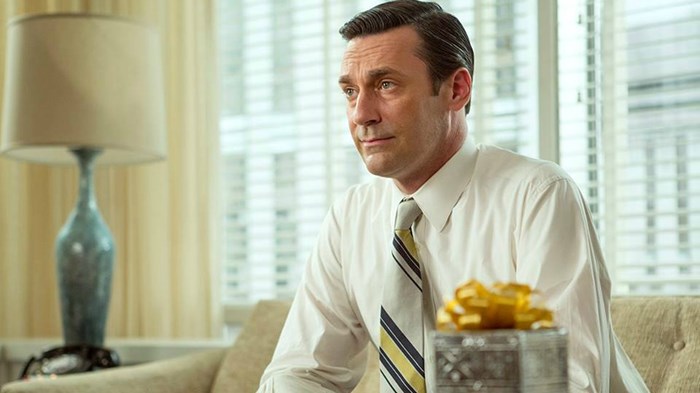 Image: Justina Mintz / AMC
I watched the last couple seasons of Mad Men in the same way that I sometimes gaze at sirens and scattered glass after a highway accident. I cannot look away from the heartache. There's Don driving all the way to Racine, Wisconsin, to find yet another woman, Joan sitting in a velvet-posh restaurant with a man who'll eventually leave her, and Roger slouched at the bar making snide remarks that conceal his discontent.
As I track all the drama and dysfunction of 1960s-era Madison Avenue, I want to pretend these characters are entirely different than me. I want to designate them as godless hedonists reaching out to touch the hem of a Gucci garment that shimmers for a while but is powerless to save them. I want to believe they're lost simply because they don't know God. But I know better. Setting aside the depressing aspects of their very secular, pseudo-glamorous lives, the condition they suffer from is universal: loneliness.
As a parent, especially, I find myself faced ...
1