What Elisabeth Elliot Taught Me about Longing
For this 21st-century single, her 'Passion and Purity' has stood the test of time.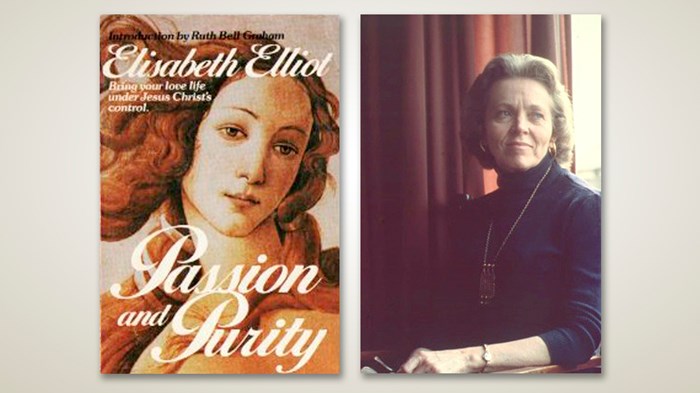 When I heard the news of missionary and writer Elisabeth Elliot's death yesterday, it hit me like a sad report on a once-close friend. Elliot's example of Christian obedience, including her 1984 classic Passion and Purity, helped shape my own memoir of reluctant chastity, Sexless in the City.
Like most readers, I first learned of Elliot through her sacrificial work on the mission field. During my childhood, my family read aloud together daily—everything from veterinarian James Herriot to weird Christian sci-fi. We also read missionary biographies; I grew up on stories like Don Richardson's Peace Child, Bruce Olson's Bruchko, and biographies of women like Amy Carmichael and Gladys Aylward.
These books formed my early impressions of the Christian life and what it meant to follow God. Among our family reading, Elisabeth Elliot stood out. No other missionary story impressed itself as firmly on my young mind as how Elliot chose to love the Huoarani people, ...
1