Where Did Country Music's Leading Ladies Go?
Talking back to the trends and 'strategies' keeping female vocalists off the airwaves.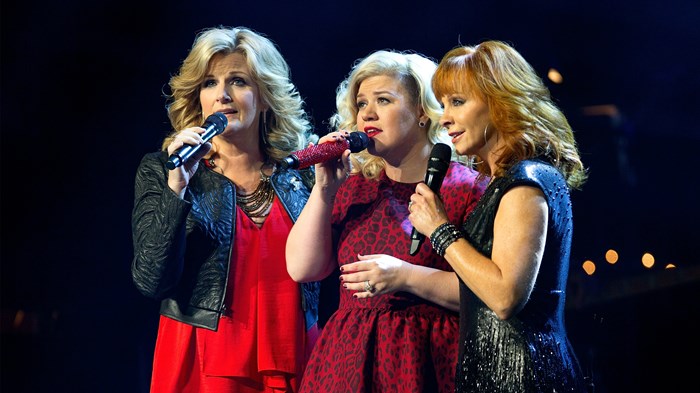 Image: Justin McIntosh / Getty
It's not a great time to be a female country singer. "Bro country," often with sexist lyrics, dominates country radio, while women find it increasingly difficult to get a hearing.
No wonder recent remarks from radio consultant Keith Hill shook the country music scene. In an interview with Country Aircheck Weekly, the self-proclaimed "leading authority in music scheduling" advised country stations to avoid featuring too many female artists:
If you want to make ratings in country radio, take females out…. Mainstream country radio generates more quarter hours from female listeners at the rate of 70 to 75 percent, and women like male artists. I'm basing that not only on music tests from over the years, but more than 300 client radio stations….
Trust me, I play great female records and we've got some right now; they're just not the lettuce in our salad. The lettuce is Luke Bryan and Blake Shelton, Keith Urban and artists ...
1