On These Tamales, I Will Build My Church
Celebrating the gifts Christian women bring to the table.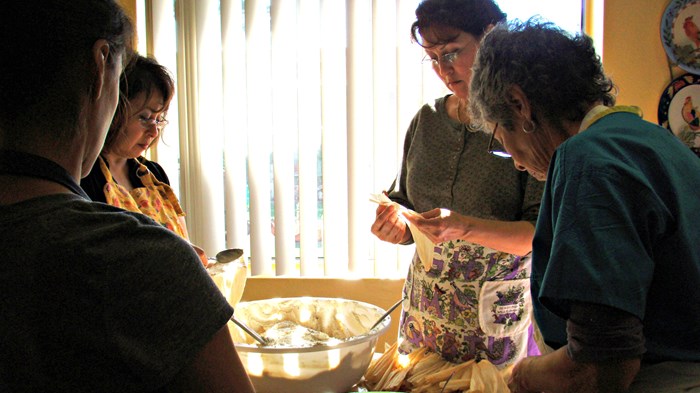 Image: Ms. Phoenix / Flickr
As a Christian Latina, I have watched the women around me figuratively and literally help build the church. Like in many cultures, women often take on the responsibilities for cooking and feeding their families…and the church. Throughout the generations, women have made tamales, burritos, tacos, pupusas, pasteles, taquizas, and treats, sold at bake sales to raise money for the congregations.
I recall as though it were yesterday, being in the church as a teenager and going into the makeshift kitchen in the church to help the women cook. I don't know how the people in the church during service could concentrate with the delicious smells that were coming from the basement, of arroz con habichuelas (rice and beans), pasteles (fried meat pies), and other traditional Caribbean dishes, as my home church at this time was predominantly made up of families of Puerto Rican descent.
You might think the women preparing the food during service would resent the fact they were missing out on being inside. Quite the contrary: While they cooked, they shared testimonies, they shared needs, they sang, they praised God. They "had church" in that kitchen and while they cooked; they edified each other, prayed over each other, encouraged each other and loved each other. In congregations without kitchens, the food is prepared at home and brought to the church to eat together.
In my own congregation, the women have contributed towards our goal of a church building by ...
1