How HGTV Built a Network on Redemption Stories
The real reason we get hooked watching home renovations.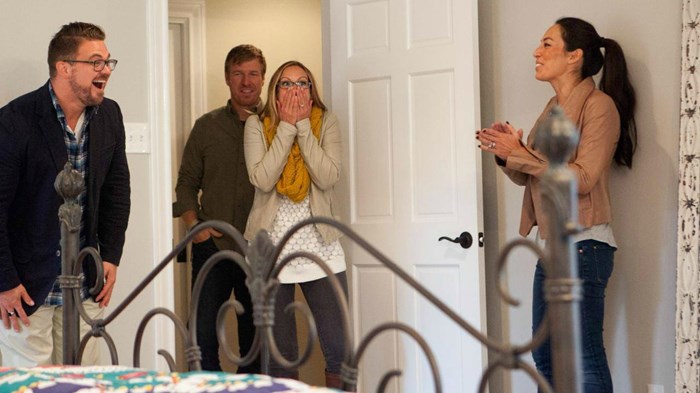 Image: HGTV / Scripps Networks
The amount of time I've spent watching HGTV far surpasses the hours I've spent working on my home. Like millions of Americans, I have succumbed to the allure of before-and-after shots, style suggestions, and DIY tutorials that make the network one of the most popular on cable TV.
I find myself swooning over the latest renovation on Fixer Upper or the amazing transformations on Property Brothers. And last summer, I smiled and laughed along with popular Christian author and blogger Jen Hatmaker's reality TV debut on My Big Family Renovation.
Seeing the Hatmakers remodel their Austin-area farmhouse made me long for personal, colorful upgrades in my own rough-around-the-edges 1920s bungalow. Jen and her pastor husband Brandon Hatmaker return to HGTV tonight, working with other big families to renovate their own homes on the network newest series Your Big Family Renovation, which airs at 8/7 central.
In the 20 years since HGTV's debut, it has grown to become a "guilty pleasure" for viewers—mostly women. The guilt over our obsession with paint swatches and home projects can stem from an impulse against materialism and a desire to resist "conforming to the patterns of this world" (Rom. 12). Is it too aspirational? Too perfect? Too focused on style and appearance?
The LA Times attributed HGTV's popularity to a sense of "useful escapism." While I do use HGTV to escape some evenings, my own house is often ...
1