Knit Your Way to a More Prayerful Life
Why we find comfort in blessed repetition.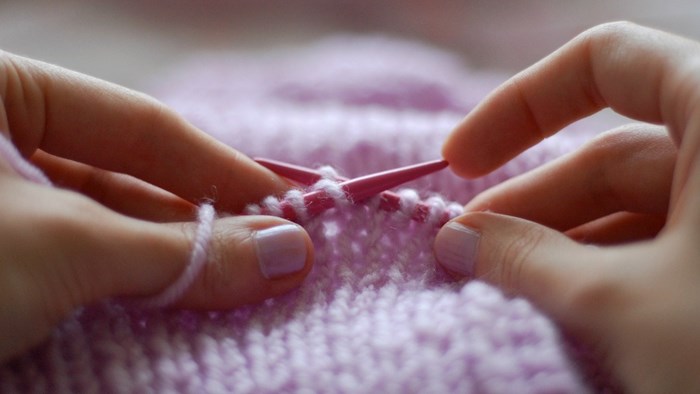 Image: derya / Flickr
When I first learned to knit, at age 10 or so, knitting was for old ladies; my Girl Scout troop tittered when I mentioned knitting as one of my hobbies. Today, people cast approving looks my way when I pull out my knitting, exclaim that they've always wanted to learn, or share their own love of handcrafts.
Knitting, like embroidery, beading, and quilting, are, in their very nature, repetitive tasks. You take up your materials and fall into a routine, a rhythm. Many people, me included, find these activities deeply soothing, even meditative.
While we as humans enjoy the ping of each new text and email, novelty can leave us feeling strung out and distracted, and the steady, simple rhythms of crafting offer us a different mindset. They stir our longing for cycles and routine.
Survey a group of women, and you're bound to find crafting devotees ready to profess the benefits of their hobbies. Among the Her.meneutics writers, several of us retreat from the work of words craft ...
1