The Selfishness of Digital Life 'On Demand'
Tips for helping teens (and ourselves) find balance in high tech world.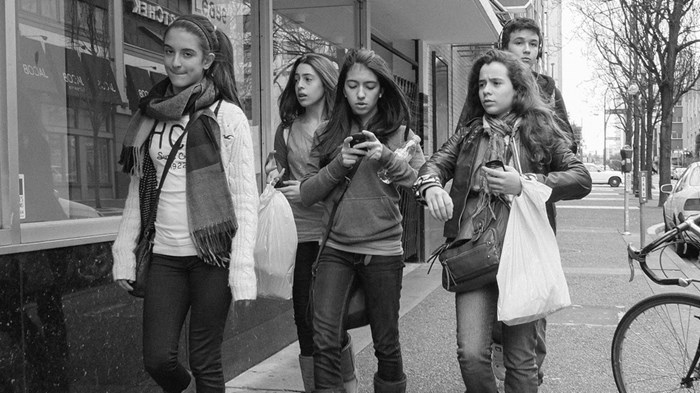 Image: jorislouwes / Flickr
The use of technology can cause any of us to become self-centered. It's so focused on the consumer! If you trawl online one afternoon for a certain kind of T-shirt or new boots, advertisers for T-shirts and boots will appear on your Facebook news feed for weeks. When you buy a book on Amazon.com or borrow one via a library app, book suggestions will appear, tailored just for you based on your buying preferences and books that other people bought who also purchased the book you did. That computer seems to know you and be conforming to your particular needs! The computer reinforces the untruth: It's all about me!
But believing what the computer seems to be telling us can lead us straight toward ignoring people around us and their expectations of us. We're so used to having things our own way, we can become inordinately demanding, always wanting what we want. Without intervention, impressionable teens with their brains still developing are at greater risk of negative beliefs and behaviors becoming the norm than those of us who are older.
Teens can scroll social media, paying attention to who likes their posts. They can comment on what they want to. They may ignore those who ignore them. When they do comment on other posts, it's often with the intent of drawing attention to themselves. They are in control of what they like, where they spend their moments online, and who or what they'll ignore or pay attention to. Using search engines and certain ...
1