White Privileged Like Me
Mary McLeod Bethune, Moody Bible Institute, and the legacy of majority culture.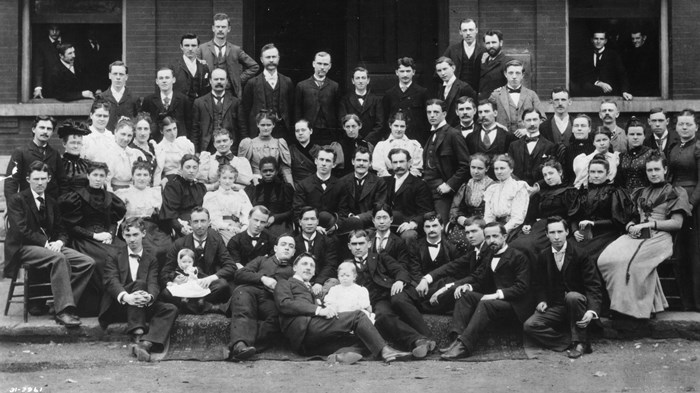 Image: Crowell Library Archives / Moody Bible Institute
She was one black face in a sea of white.
In 1895, Mary McLeod Bethune was the only African American to attend Moody Bible Institute in Chicago. In her class photo, there is one face that does not match.
I wonder how difficult it was for her—then named Mary McLeod—to be the only student attending evangelist D. L. Moody's Bible school whose parents were slaves. Bethune was a pioneer, determined to get an education and become a missionary in Africa.
She forged her way in a predominantly white world, only to be rejected as a missionary to Africa (due to her race) following graduation. Bethune pushed forward, starting a school for girls, founding a college, and advising Presidents on various issues.
As I read her story, I realize that it is impossible for me to relate.
Certainly, as a woman, I have faced challenges. I have struggled to be taken seriously at times. I've sat in meetings surrounded by men in suits and ties. I've been asked to give the ...
1