Is Parental Discipline a Black-and-White Issue?
Two Christian moms address the cultural divide over how we punish our kids.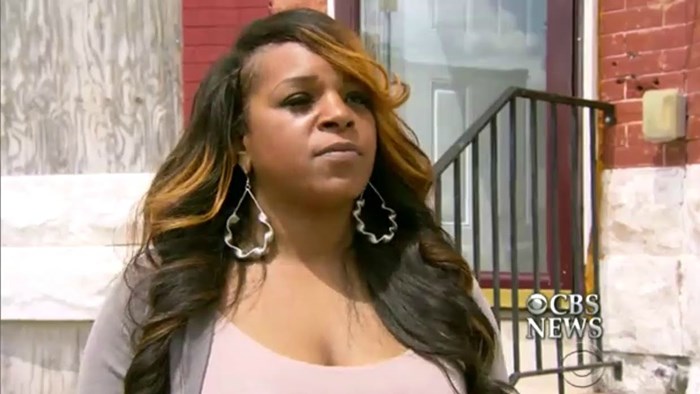 Image: CBS News
Raise Them to Know Peace
Jamie Calloway-Hanauer
Let's be clear from the start: this is not just about Toya Graham.
Toya Graham is the woman captured on video physically disciplining her son for throwing rocks at police officers during the Baltimore protests, hitting him several times in the face and head, forcefully removing his hoodie, and pushing him away from the crowd while swearing and yelling at him.
The clip went viral, and Graham was quickly labeled "Mother of the Year." Baltimore Police Commissioner Anthony Batts praised her actions, saying, "I wish I had more parents that took charge of their kids out there tonight." Some on my Facebook feed applauded her actions, quoting Scripture as support: Train up a child in the way he should go, and when he is old, he will not depart from it.
But after the video made its rounds on social media and news sites like CBS, other opinions began to emerge. Graham was branded a child abuser and a prime example of violence begetting violence. Calls of "racist" were directed from and to both camps of opinion, rendering discipline an issue of race, class, and cultural norms.
But this is not about judging actions Graham took in a situation I—though once a poor, single mother myself—could never fully understand. If there's anything to call into question, it's the supportive public response she received. Those applauding Graham generally failed to acknowledge that ...
1