Why Reality TV Can't Handle the Josh Duggar Scandal
It's time for '19 Kids and Counting' to come to an end.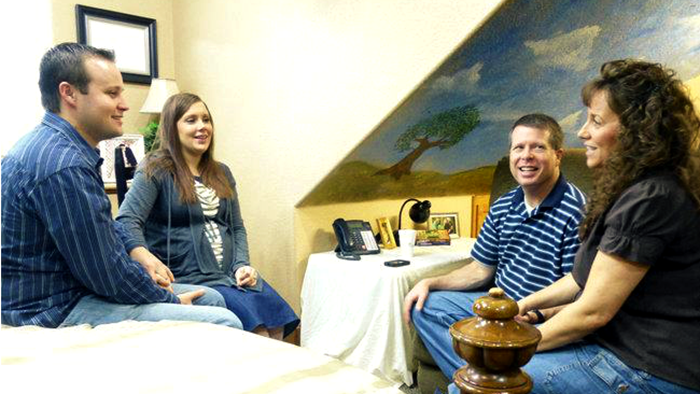 Image: TLC
Update: TLC announced on July 16 that the network has cancelled 19 Kids and Counting and will no longer air the show out of concern for the victims in the Duggar family.
"The recent attention around the Duggars has sparked a critical and important conversation about child protection," TLC said in a statement, outlining plans to partner with victims' advocates to raise awareness around this issue, including an hour-long special featuring Duggar sisters Jessa and Jill.
Take it from me, a TLC viewer, former reality TV blogger, and Christian journalist: The most fascinating aspects of the Duggar family never appeared on the show that made them famous, 19 Kids and Counting.
If not focusing on a new baby or new marriage, most episodes dealt with minutia of big-family Arkansas life: They do home repairs, host a soapbox derby race, convince the littlest sister to share. This was formulaic reality TV at its lowest stakes.
As one critic wrote, "Oddly enough, despite being a show about weird culty bigots who…don't fronthug before marriage, 19 Kids and Counting manages to be screamingly dull. Like, it would be actually more entertaining if it was literally just 19 kids sitting still and then next to them there was a guy counting."
Of course, the Duggars' conservative Christian beliefs and ties with Republican politics were an invisible force in the show, and those familiar with this subset of evangelicalism could easily fill in the ...
1