Boy Moms: 5 Tips for Communicating with Your Son
(Hint: Watch a lot of YouTube videos.)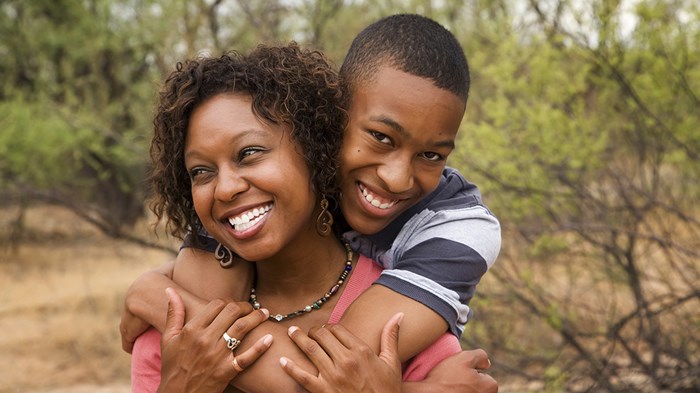 Image: CREATISTA / SHUTTERSTOCK.COM
It's 9:55 P.M. A lover of sleep, what I want to do right now is curl up in bed with my hubby and watch an episode of M*A*S*H on Netflix while I fall asleep on his shoulder.
Instead, I flip to Chapter 33 and start reading Unbroken (a book about an Air Force lieutenant in World War II). It's just me and my two middle school boys in these final moments of the day. And though my body longs for sleep, my heart is full.
In this last half hour of the night, I scratch the backs of my ever-growing boys, and then we read. Together we enter a different world. Sometimes it's fantasy. Sometimes it's history. Sometimes it's biography. And sometimes after we return from the book's world, the boys invite me into their worlds, sharing their thoughts and dreams. Though these times are rare, it's taken me a lot of work and learning to get to this point.
Here are a few key elements I've found to be necessary in order to successfully communicate with my sons.
1