My Runs Don't Need Your Commentary
How can women respond to street harassment?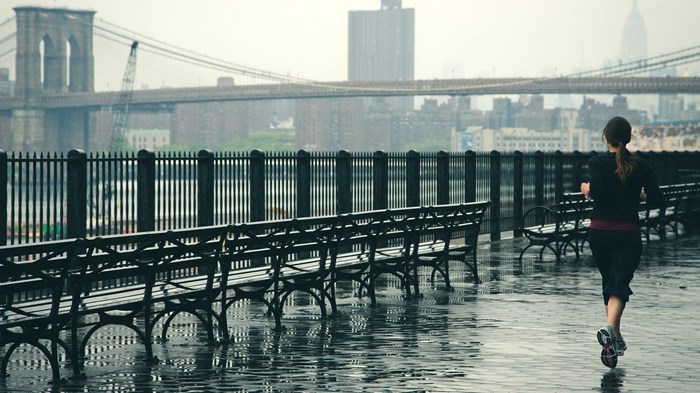 Image: Image Catalog
During my runs, I've come to expect remarks from men I don't know:
"You must be on the track team."
"Bet you want some of this sandwich."
"LEGS!"
Compared with more suggestive catcalls and comments, these three from last week seem merely annoying. But anytime a guy decides to yell at me, I can't help feeling a familiar, gnawing shame.
In those moments, when my cheeks burn and my stomach twists, I do not wonder what Jesus would do. Instead I imagine some kind of expletive-filled sentence I wish I could yell back.
Last year, nearly two-thirds of women nationwide said they have encountered "unwanted comments, gestures, or actions" from a stranger in public, according to the organization Stop Street Harassment. I can ask almost every young woman I know—my roommates, sister, female classmates, and coworkers—and hear similar stories of inappropriate remarks. It's so common that we have come to ...
1