I Don't Want Your Good Vibes. I Want Prayer.
There's no substitute for our communion with the Father.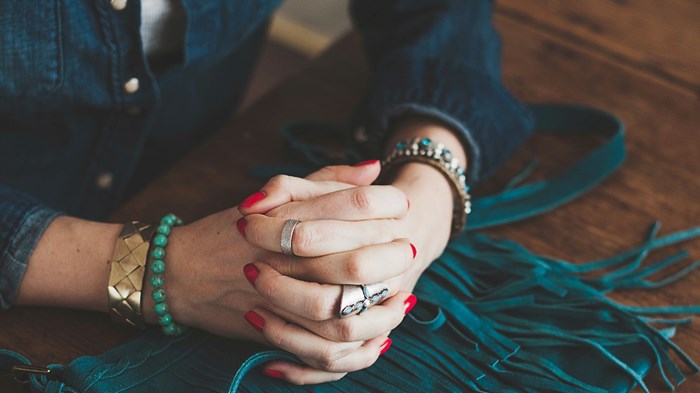 Image: knape / iStock
On Thursday, Pope Francis stood on the balcony of the Capitol building and spoke through an interpreter to the crowds on the lawn. "I ask you all, please, to pray for me," Francis said, "and if there are among you any who do not believe or cannot pray, I ask you please to send good wishes my way." These words made the New York Times "Quotation of the Day" on Friday, and many people resonated because they have said similar things themselves.
Almost daily, my own social media feeds have posts by evangelical friends requesting prayer in much the same way: "Asking for prayers/happy thoughts for my dad's surgery on Tuesday," or, "If you pray, please pray for my job interview tomorrow. If you don't, send good vibes!"
These caveats offer ways to include non-Christians in life events. People want to acknowledge that they feel loved and encouraged by those who share their burdens, if not their faith. And, as Christians, we can—and should—welcome with thanksgiving their affection and concern.
We communicate that happy thoughts are a legitimate alternative to prayer. We incidentally equate the two. I doubt most of us would be satisfied if the boss chose to pay us in Monopoly money or the waitress delivered plates of plastic play food to our table. This kind of indifference—prayer or good wishes, take your pick—denies before our unbelieving friends the Bible's rich teaching on what ...
1