I'm a Feminist. How Come My Boys Are Such Boys?
What raising sons taught this egalitarian mom about gender.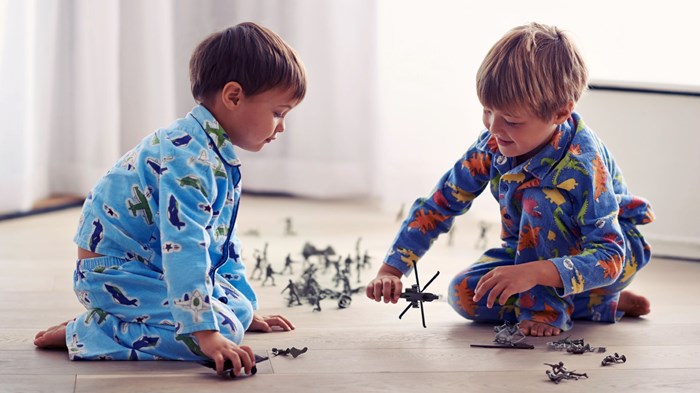 Image: PeopleImages / iStock
When my older son was a toddler, he played with baby dolls, given to him by my mother. He'd push them around in the little stroller I'd found at a thrift store. He fed them toy bottles. When his brother was born, he sometimes wore one in a little sling, mimicking the way my husband and I carried our infant.
I hoped that by making dolls available alongside trucks and Duplo and a toy kitchen, he'd take advantage of the broad options for play and perhaps learn some bigger lessons, like how nurturing isn't a trait exclusive to women. As an egalitarian mom, I have to admit I beamed with pride during the short times when my sons loved baby dolls or favored the color pink.
Then, when they were big enough to play together, I found my boys tying dolls to stakes, or trapping and jailing them as if they were enemy combatants. I never saw them use a doll as a weapon. But their hobbyhorses and plenty of other objects were turned into rifles and swords for play fighting. ...
1