The Messy Drama and Trauma of New Life
Birth and baptism come at a painful cost.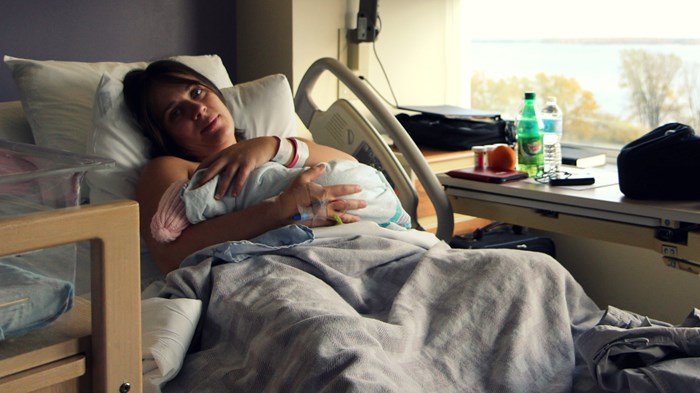 The media has settled into its expected narratives around childbirth. In sitcoms, you get sweaty and yell. In movies and documentaries, it never goes as planned, with some bizarre surprise—even the news that you were pregnant in the first place. (To echo almost every woman who has ever been pregnant: How does this show exist?) Magazines feast on documenting the "baby bump," then waiting for it to disappear postpartum. Chrissy Teigen joins Kim Kardashian and Kate Middleton as another pregnant celebrity whose red carpet photos and Instagram pics make headlines on People's baby section.
Like almost everything else, pregnancy and childbirth are much harder and messier than we see in the media. Going into my first pregnancy, I knew that. I wasn't going to give birth according to sitcom timing, and my post-baby body wasn't going to bounce back like these actresses'. Even when the difficult and wrenching sides of childbearing come up in popular conversation, it's hard to grasp how gruesome the whole process is.
At a childbirth class my husband and I recently attended, the facilitator listed some of the things to expect after birth—uterine cramping, a swollen postpartum stomach (and its new normal size), bleeding. One new mom raised her hand. "You mean you bleed for awhile after the baby is born? For how long?" Without hesitation I said, "Forever."
The laughter in the room broke the tension, and the nurse continued. ...
1