A Smart Fashion Mag Is Hard to Find
The quest for style writing that informs and inspires, not shames and sells.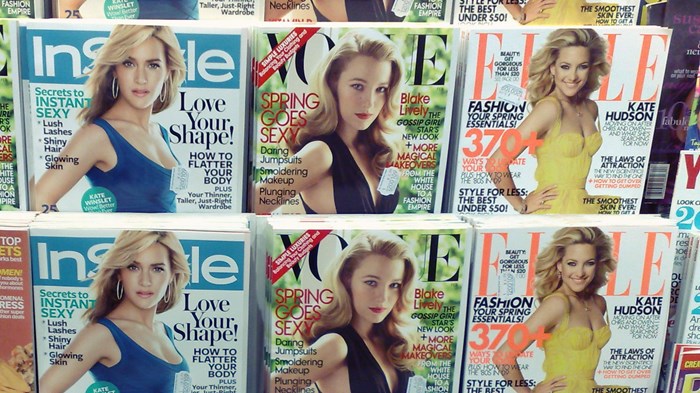 Image: holsro / Flickr
"It's the non-fashion fashion mag," read one of the endorsements on the back cover.
I flipped to the front. The Worn Archive: A fashion journal about the art, ideas and history of what we wear. An anthology from the long-gone Canadian magazine Worn, the volume featured vintage-laden editorial spreads alongside thoughtful essays about the iconic Palestinian keffiyah and Ghandi's fashion politics. Hooked, I headed to the secondhand bookstore counter to pay.
The Worn Archive used clothing as a way to understand history and society and identity and relationship. Yet it did so with such jocular whimsy that reading it felt more like going to a party with a bunch of fashion fanatics than sitting in on a lecture. My only disappointment? I came across it too late to subscribe. Worn published its last issue in 2014.
If it was this good, why couldn't Worn survive past its first decade?
The answer perhaps reveals as much about fashion media as a whole as it does any one publication. ...
1