Why We Want to Return to Stars Hollow
The weirdest part of the Gilmore Girls hometown? How they did community right.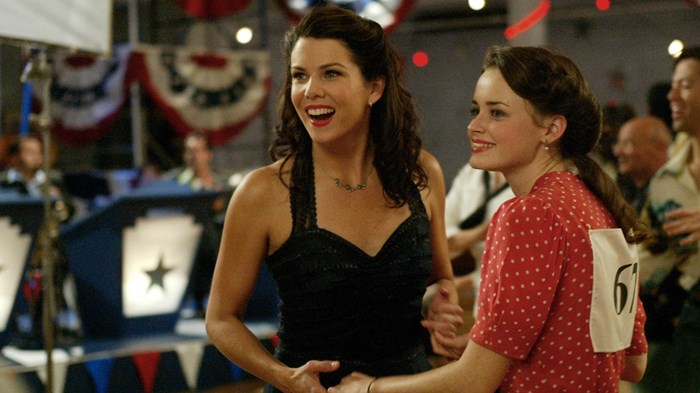 Image: WB
How I made it so far into adulthood without having watched Gilmore Girls, I'm not quite sure. But with October's announcement that the fast-talking mother-daughter dramedy would reboot for a mini-revival, I knew: It was now or never. As Logan would teach me later, sometimes you just have to jump, and so, jump I did. In good November fashion, I feasted.
Netflix-binged, actually. All seven seasons.
How the scales fell from my eyes. For the first time, I finally understood the key plot points and show references my friends had been bringing up all these years: The young mom and daughter friendship smack at the show's center. The Bermuda Triangle of boyfriends. Diner owner Luke's cranky likeability. Gilmore was sweeping; it had something for everyone. Over Thanksgiving, when a friend told me she felt as fidgety as Dean at a Friday Night Dinner, I nodded knowingly. The show had done what great shows do: It offered us shorthand.
But Gilmore was always so much more than just these ...
1