Q+A with Christena Cleveland: 'I Felt for the First Time—I'm Not Alone'
What everyone needs to know about supporting women of color at conferences and in churches.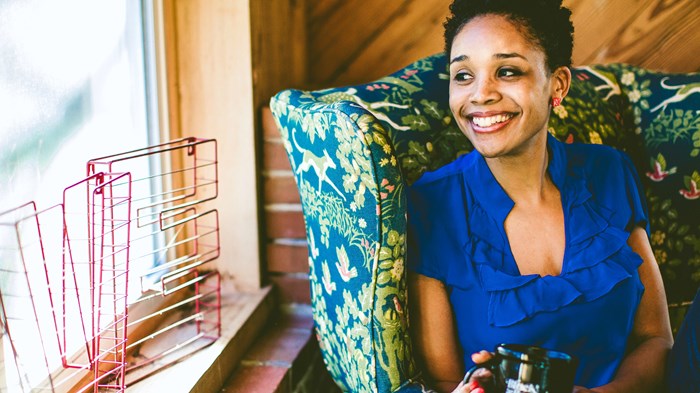 Image: Carolyn Scott
If you're a woman of color who works in or serves with an evangelical organization, you're probably used to being the only one who shares your gender and background. The overwhelming majority of evangelical organizations, colleges, and churches are run and often staffed by white men (and to a lesser extent white women). Conference speaker lists and book award lists can look similarly homogenous. Dealing with the patronizing or ignorant remarks of well-meaning coworkers and people who "don't see color" may leave you exhausted.
Enter the Women of Color retreat: Organized for the first time last year by Duke Divinity School professor Christena Cleveland and McAfee School of Theology professor Chanequa Walker-Barnes, the 24-hour program is designed to encourage and support women of color of faith. This year's conference will be held this weekend in Los Angeles at the conclusion of the Christian Community Development Association (CCDA) conference. (More info here.)
"So much of the work that we do, the battles that we face, and the quandaries that we find ourselves in, we're doing it isolated, because we're each called to different organizations," Cleveland recently told CT.
Last year's retreat was a welcome break from that reality.
"It was powerful to walk into the room and know that I was at home. It wasn't just, Oh I read an article that really encouraged me. It was, This person is sitting right next to me. ...
1