Throwing Candy
The afternoon that changed everything for me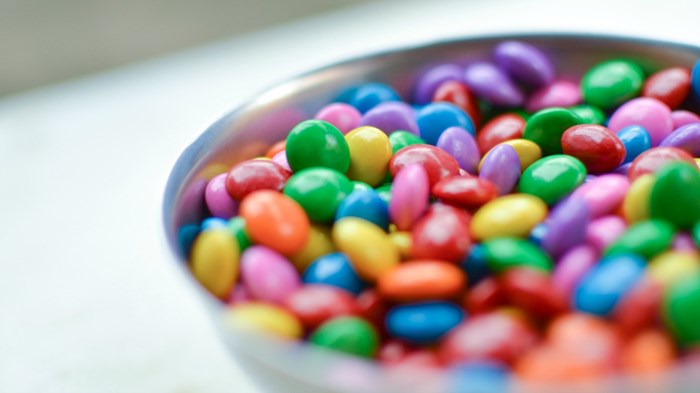 Image: CAIO RESENDE / STOCKSNAP.IO
I had an experience a couple summers ago that changed everything for me. That sounds hyperbolic, I know. But every once in a while we have these experiences that slice our lives into before and after, and this was one of those for me.
A friend of a friend invited me on a trip. To a place I'd never been, with a group of people most of whom I'd never met. I didn't know what to expect, but I did have this sense that there was something waiting for me there—something I needed to learn. A conversation, a lesson, a moment.
There was lots of space and silence. The stars were so bright, and the layers and layers of stress and regret and toughness I'd been wearing for ages slipped off one by one, until there I was, just me.
And without that shell, it's like I could feel everything and see everything with such clarity. It was like Technicolor, and I knew that there was something important there for me to see. I could sense it. For the first time in a long time, I was really paying attention.
One of the traditions of this place is that when you see kayakers in the water paddling by from the nearby camp, no matter what you're doing, you stop and throw candy to them. Because it's fun. Because it's a sweet tradition. Because it makes people happy.
If you knew me ten years ago, you'd say, that kind of thing is so Shauna. She's totally the candy-throwing type. But to be honest, I don't know if you'd say that about me the last couple years.
One afternoon, the kayakers crossed in front of our dock while about a million other things were happening. Two large powerboats were docking, as well as a sailboat, and a few paddle boarders were trying not to get in the way. There were swimmers in the water. All at the same time, in a relatively small space.
But the man who was in charge of it all, our host—the one who was responsible for everyone, who owned all the stuff that was about to crash in about a thousand ways—stopped what he was doing and sprinted down the dock to get the lollipops.
I had a little panic attack, because what he was doing seemed so irresponsible (warning word: irresponsible). He threw candy, right in the middle of it. Everything swirled around him, and he kept throwing candy, over and over, handful after handful.
And everything was fine. All the boats were docked safely, the swimmers were fine, nothing happened.
As I watched from the deck of the lodge, I put my head down on the wide railing, and I began to sob.
Because I used to throw candy, right in the middle of it all. I used to throw candy no matter what. I used to be warm and whimsical. I used to believe in the power of silliness and memory-making and laughter.
And then I became the kind of person who threw candy as long as nothing else was going on—as long as it didn't get in the way of being responsible. I threw candy at approved and sanctioned candy-throwing time, after all the work was done and things were safe and lunches were made.
And then I got so wrapped up in being responsible that it was never the right time to throw candy.
And then, the worst thing: I became the kind of person who made fun of candy-throwers . . . please—who has time? What is this, kindergarten? I've got a list, people, and a flight to catch.
What a loss—for me, for my family, for our community, for all the joy and laughter and silliness we missed out on because I was busy being busy.
These are the hardest changes I've made in a long time. And they're the most valuable. I'm never going back there. I'm done with that kind of responsible. I don't want to get to the end of my life and look back and realize that the best thing about me was I was organized. That I executed well, that I ran a tight ship, that I never missed a detail. I want to look back and remember all the times I threw candy, even when it didn't make sense. Especially when it didn't make sense.
I know how hard it is to juggle everything. I'm right in it, with little kids and a full-time job and dreams for the future and regrets about the past.
And that's why I'm throwing candy every chance I get.
Shauna Niequist is the author of Present Over Perfect and several other books. You can connect with her online at ShaunaNiequist.com. Taken from Present Over Perfect by Shauna Niequist Copyright © 2016. Used by permission of Zondervan. www.zondervan.com.