In the Valley of Postpartum Depression
Why is it so hard for Christian women to seek help?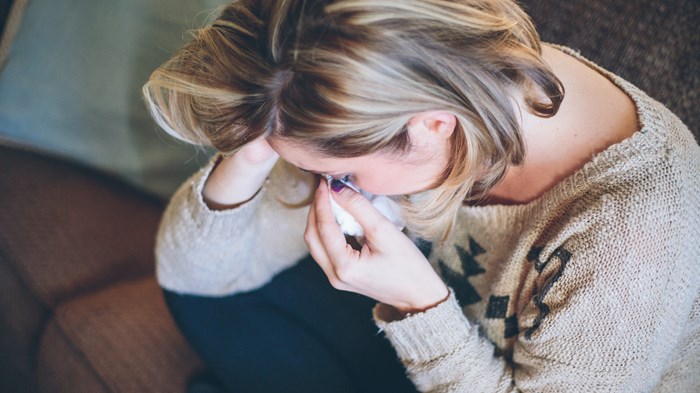 When I brought my fifth baby home from the hospital, I never imagined writing a suicide letter or ending my life by running into oncoming traffic. My husband never considered planning a funeral for me and one of our babies or raising our five children alone. And, thankfully, my family will not be left to wonder why I took my own life—because, instead, I found help for my Postpartum Depression (PPD).
Allison Goldstein's family learned about her battle with postpartum depression the day she dropped her four-month-old daughter off at daycare, drove down a dirt road, and committed suicide. A panic attack caused by postpartum anxiety led Emily Dyches, a fellow mother of five, to jump from her father's car and run into traffic, ending her life. Postpartum psychosis (a variation of PPD causing hallucinations and a break from reality) caused Charlene Ventanilla to take not only her own life, but also the life of her eight-week-old baby. Their grieving families are now trying to raise awareness, aiming to help others understand and recognize the dangers of PPD before it's too late.
I remember the day my OB asked me how I was feeling after the birth of my fourth baby. I burst into tears, confessing I spent the majority of my days wanting to hide in my closet because of my anxiety. She heard me, took me seriously, and put a plan of action in place before I left the office that day. After the birth of my fifth baby, I began to have full-blown panic attacks. My anxiety ...
1