Why Millions Watched this Church Christmas Video
The underage narrators get the story right. Almost.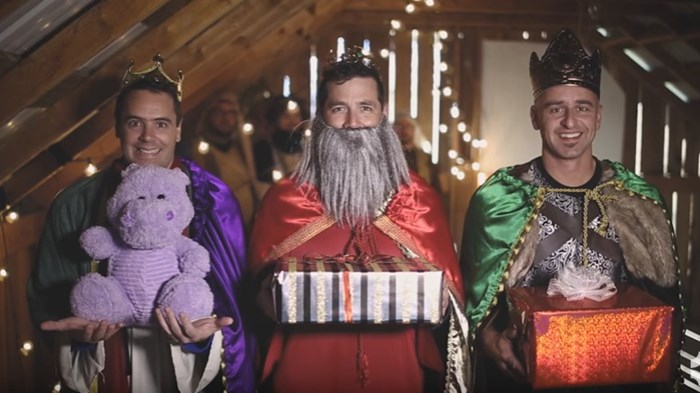 Image: Southland Christian Church
For to us a child is born, and he will be called "the best baby I've ever seen!"
A three-minute clip of kids narrating the story of Christmas in their own words went viral on Facebook this month, with more than 40 million views and 36,000 comments.
The video came from a Kentucky megachurch, where church staff interviewed kids from the congregation about Jesus' birth then dressed up to reenact their responses.
"Of all the stories in the Bible, the story of the birth of Christ is the most widely accepted and known," said Hanna Wahlbrink, creative director at the non-denominational Southland Christian Church. "Combined with how hilarious the kids are, it's that story that people want to hear told."
They prompted children to imagine scenes of the famous biblical narrative. What was Mary doing when the angel came to her? "She was doing laundry," surmised one respondent. What about the gifts for the baby Jesus? Answers ranged from ...
1