Give Us a King!: Leadership Theory for Election Season
Historic trends bring context to Trump's confounding popularity.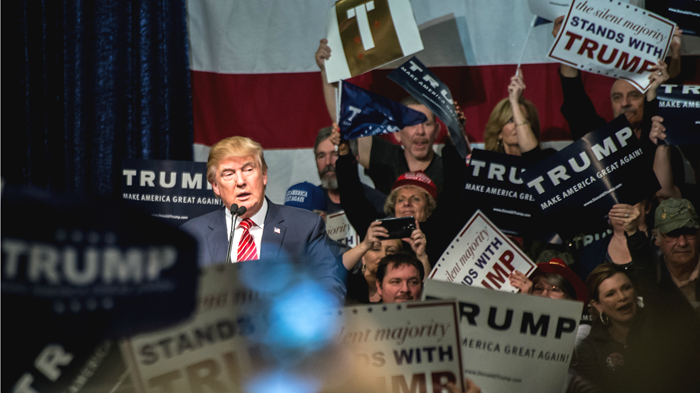 Image: Darron Birgenheier / Flickr
Thousands of political pundits, commentators, writers, and bloggers have attempted to understand and explain Donald Trump's appeal. As a registered Independent, I've struggled alongside them. What would make people—and 37 percent of evangelical Christians especially—overlook such bad behavior?
Judging by the dismissive attacks toward Trump supporters, one common explanation is to question their sanity or their character. While some share his fringe views, and some simply enjoy the Trump circus, I suspect Trump's Christian backing—enough to earn him a spot among the top candidates in yesterday's Iowa caucus—has less to do with contemptible biases and more to do with leadership theory.
"Leadership is like beauty," wrote leadership expert Warren Bennis. "It's hard to define but you know it when you see it." Part of the reason leadership is so difficult to define is because, contrary to popular notions, what we look for ...
1