Thousands of Jen Hatmaker Fans Bought Her Book for Strangers
For the Love, indeed.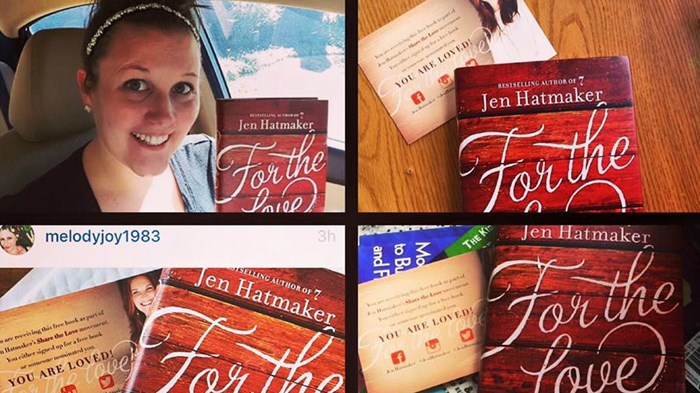 Image: Jen Hatmaker
I know what you're thinking: Not another story about how anonymous people on the Internet can be so nice to each other.
Haven't we all heard enough about the empathy and kindness within those never-ending comment threads? Aren't we tired of all the excited exclamation points and heart-eyes emojis?
Well, it's Valentine's Day, and here's one more heartwarming account of online generosity and love. It comes from author Jen Hatmaker's blog and Facebook page, where readers regularly chime in to share affirmations, funny anecdotes, and helpful parenting tips. Since Hatmaker's latest book, For the Love, came out last summer, something else has been happening in the comments: whenever someone would mention how she wished she could afford a copy, another woman would chime in to offer to send her one.
This kind of exchange went on so often—about once a week since the book released in August—that this month Hatmaker decided to orchestrate a ...
1