The Force Is With Her
Star Wars' leading lady sends a message to the boys, too.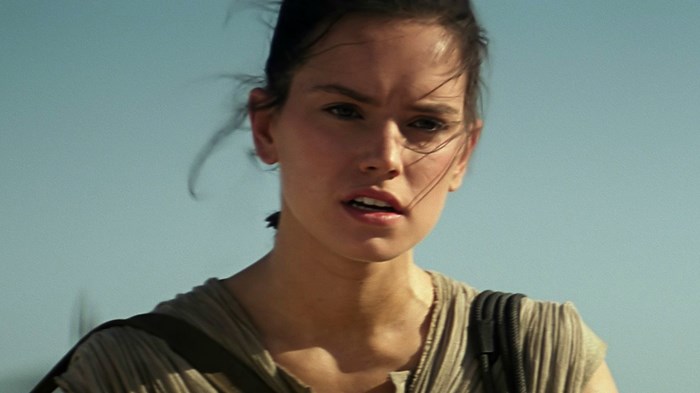 Image: Star Wars: The Force Awakens / Lucasfilm
Star Wars: The Force Awakens probably would have made $1.5 billion even without its female lead. But it's only fair that a female character get her due when she plays such a central—and compelling, thanks to actress Daisy Ridley— role in one of the most enduring and culturally-defining movie series in generations.
In response to fan outcry around the hashtag #WheresRey, Hasbro this week announced they would re-release Monopoly: Star Wars to include Rey, Ridley's character who wasn't part of the original game. Retailers are scrambling to stock enough Rey toys to satisfy demand—especially Target, which left Rey out of a set that included only the male leads from the movie.
This outcry didn't come as a surprise to director J.J. Abrams. "I've been to enough Comic-Cons to be well aware that Star Wars has a wonderful and enormous female fan base," he toldUSA Today. "But a lot of the approach to marketing has been to sell to ...
1