'Racial Indifference Is Not Hate… but It Is Not Love, Either'
Why it matters that our organizations proclaim Black Lives Matter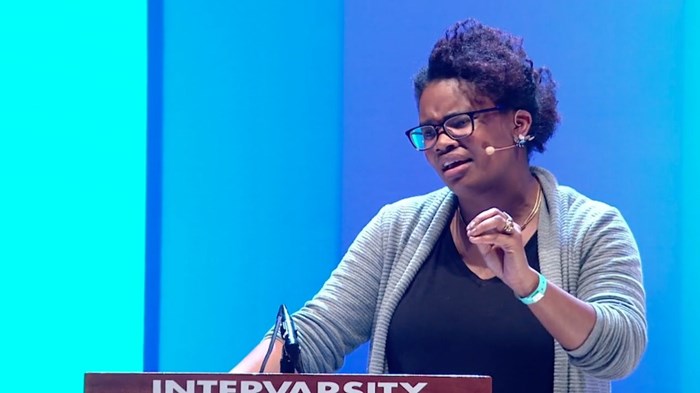 Image: Urbana / Vimeo
In 1970, evangelist and author Tom Skinner delivered an iconic speech entitled "The U.S. Racial Crisis and World Evangelism" at InterVarsity's Urbana student missions conference, held that year in its namesake Champaign-Urbana, Illinois.
The Harlem-based speaker brought with him a soulful worship band and drew hundreds of black students to the mostly-white gathering. During his remarks, Skinner boldly held the church accountable for racial injustice. He delineated the country's racial history, charging that "there is no possible way you can talk about preaching the gospel if you do not want to deal with the issues that bind people." His speech is remembered as a groundbreaking moment in the history of Urbana and of American missions—a Christ-centered call to see our racial realities through a gospel lens.
The most recent Urbana conference, held last week in St. Louis, was reminiscent of his powerful message in 1970. This time it was speaker ...
1