Are We Distracting Ourselves to Death?
How technology-driven "hyperreality" hijacks our attention and makes us numb to real-life dangers.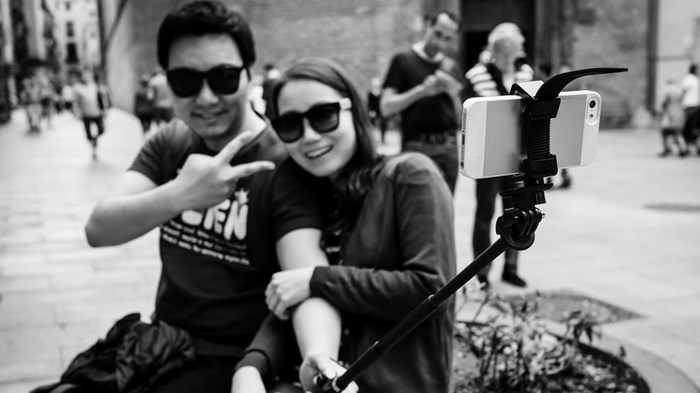 Not long ago, my community lost a beloved young member because of his repeated trespassing onto a dangerous train trestle to take selfies. He posted them with the hashtag #liveauthentic. His last time there, he died while trying to outrun the train. (People take such extraordinary measures to get selfies that so-called "selfie-related deaths" are a global phenomenon. Wikipedia now keeps a tally.) For him and for many others, capturing an experience with a photo, video, tweet, or blog post can hold more importance than the actual experience and reflects a phenomenon that the French philosopher Jean Baudrillard called the hyperreal.
In his 1986 book, America, Baudrillard cited the election of a Hollywood actor, Ronald Reagan, to the presidency as evidence of the hyperreal. Hyperreality describes a postmodern, highly technological society in which the lines between the real and simulations of the real become hopelessly (although often purposely) blurred to the point that we can ...
1