The Youth Sports Myth: You Owe It to Your Child
Hundreds of dollars, hours of intense practice. Is it worth the cost?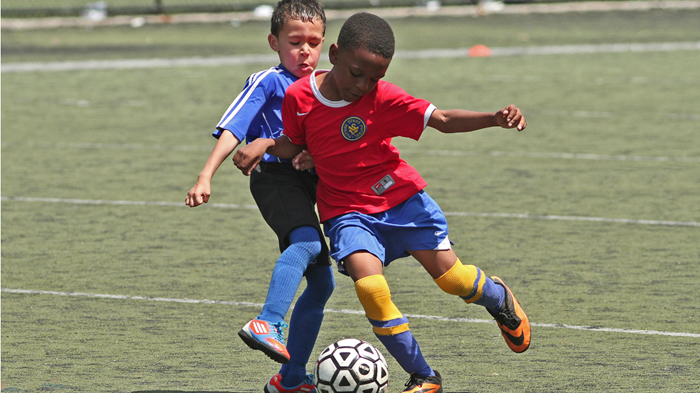 Image: RASPUTTINSTASH/FLICKR
"I don't really want to pay four hundred and fifty dollars to drive to practices three nights a week or travel to tournaments on weekends," Jennifer's friend Amy bemoaned. "But I feel like I owe it to him."
And there it was.
Amy had spoken aloud what the nagging, niggling little voice had been hissing in Jennifer's ear:
You owe it to him.
He deserves it.
All the other kids are doing it.
Other parents are willing to sacrifice for their children to play.
Don't be selfish.
If you care about him . . .
Things Have Changed Since You Were a Kid
The number of children between the ages of six and seventeen involved in youth sports today is about 21.5 million, according to one estimate. That's a lot of kids.
Today's parents feel the pressure—sometimes more than our kids do!—to sign up for whatever will give children the greatest chance to be successful in sports and to keep up with others. The messages from travel team coaches, entrepreneurs, club directors, and other parents are often persuasive: Start young. Specialize early. Develop skills. Condition. Find the right travel team.
But experts in the fields of sports and medicine are telling a different story. According to one report, college coaches, scientists, physicians, and psychologists—professionals who have studied children and physical activity for years—are warning that "extreme, early focus on one sport [is] a problematic approach to developing youth ...
1