How Grandparenting Redeemed Our Family
This Father's Day, I celebrate my parents' choice to move close to my kids.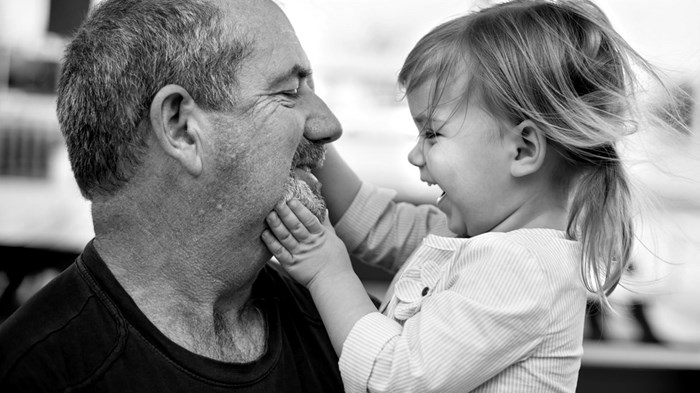 "We're playing huckle-buckle-beanstalk!" My six-year-old beamed at me, bouncing on the balls of her feet. My younger daughter skipped around the living room. In the kitchen, my mother pulled a small, plastic princess doll out of the sugar canister and dusted off the toy. "I found her!" she called out, laughing. I stood in the doorway smiling, even though I'd never heard of the game before. My mother walked over to greet me, shrugging her shoulders. "It's a silly game my sisters and I used to play," she said. "I don't remember why we named it that."
My parents recently bought a house in our neighborhood to be close to me, my husband, and our two daughters, their only grandchildren. No longer serving in the "sandwich generation" role of caring for their own aging parents, my parents are exercising their freedom by spending their golden years close to my girls. They're part of a growing trend. As Harriet Edleson writes in The New York Times, geographic distance is a major factor in family relationships these days. "With families increasingly far-flung," she writes, "those who want to establish or maintain a bond may have to go where their grandchildren are."
What has surprised me the most in this new season of life—more than calling my parents "neighbors"—is how my relationship with them has been transformed. They're not my parents anymore. ...
1