Stop Assuming Dads With Daughters Must Be Disappointed
Having four girls is not a punchline.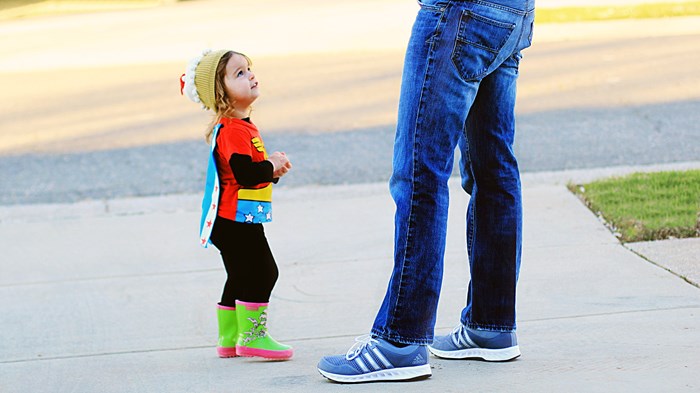 Image: Kourtlyn Lott / Flickr
When my mom gets asked about our family, she'll say she has "four grown children." She omits the fact that all four of those children are daughters.
"I'm just tired of it," she said. "The dismayed facial expressions, the pity for your dad. I'd rather just not go down that path."
Fathers of daughters—even one, but especially three, four, or more—know this reaction all too well. Corey Widmer, pastor of Third Church in Richmond, Virginia, is the father to four young girls. He noticed that "90 percent of the time, when I tell people I have four girls, the reaction is negative. If it is positive, it's usually because they came from a family of all girls."
We assume, on some level, that having so many daughters must be a disappointment for dads. Ask nearly any of these fathers, though, and it's far from the truth.
Of course there's a natural attachment and special intimacy between parents and kids of ...
1