Blessed Are the Agnostics
How I learned to see my unbelieving husband through God's eyes.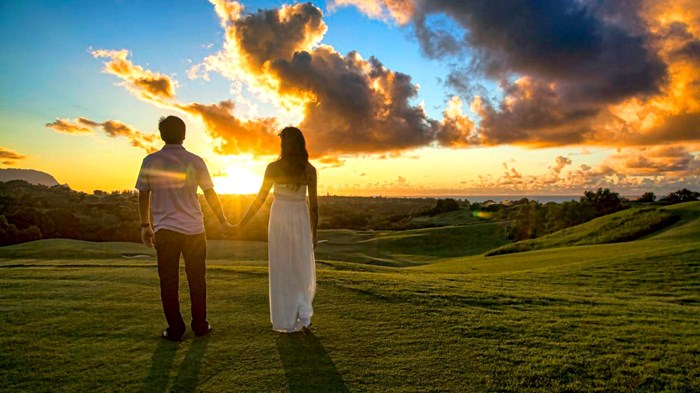 I sat in the high bleachers, my lower back aching. I was listening to the final keynote speaker at a conference, so far back in the nosebleed seats that I had to squint to make out the tall, tattooed pastor standing on the stage. I shifted in my seat, listless and ready to stretch, but before I could move, the pastor launched into a final benediction—a blessing-riff on the Beatitudes.
"Blessed are the agnostics," she said. "Blessed are those who doubt. Those who aren't sure, who can still be surprised."
I barely heard anything after that. My mind fixated on the phrase "blessed are the agnostics" because my husband doesn't believe in God anymore, and there are moments when I don't know what I believe, either. His deconversion happened a few years ago, throwing our marriage and family into a tailspin.
Our story is hardly an anomaly. The trend of millennials walking away from faith and/or church has been well documented. A 2015 survey from the Pew Research Center indicates that "the number of US adults who do not identify with any organized religion is growing" and "the drop in Christian affiliation is particularly pronounced among young adults." Although the rise of the so-called religious nones has been thoroughly discussed in Christian circles over the past few years, we don't talk as purposefully about the marital complications that come with this trend. When a married millennial leaves the faith, what happens to the spouse left in his wake?
In our story, the slow drift from faith ...
1