I Want People to Like Me. Is That So Bad?
Caring what other people think isn't the same as being kind.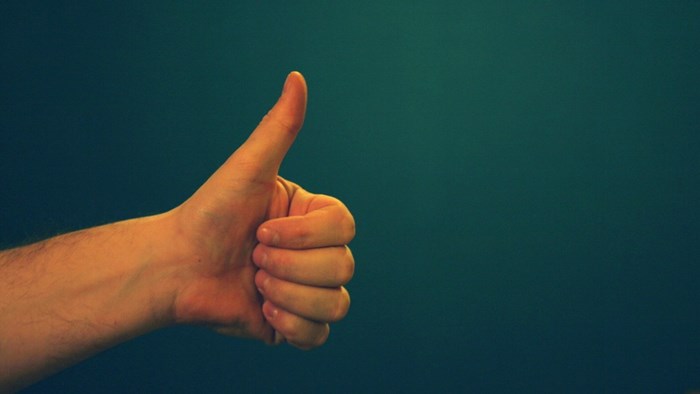 There is a stark difference between how my husband and I approach conflicts at work. My husband focuses on making the right decisions and—though he's a friendly, caring person—worries little about emotional or relational fallout. I remain keenly interested in how each decision, from a new process to a single remark, will affect what people think about me.
In this posture of gauging every move, my goal is to ensure people keep thinking of me positively. I want them to like me. When it comes down to it, I want everyone—in my work, church, family—to like me.
Of course, part of me knows this is unrealistic. Not everyone I interact with like me, sometimes for reasons out of my control. Plus, being universally liked is not necessarily a biblical desire. But it's there, persistent and nagging, and it's not just me who feels it.
In We Should All Be Feminists, Chimamanda Ngozi Adichie wrote about American friends: "What struck me is how invested they are in being 'liked.' How they have been raised to believe that their being likable is very important and that this 'likable' trait is a specific thing. We spend too much time teaching girls to worry about what boys think of them. But the reverse is not the case."
Throughout the Bible, there are specific calls for women to be kind, gentle, pure, and respectful (Prov. 31:26, Titus 2:5, 1 Peter 3:3). We could assume such traits would result in likeability, yet none of these character values presuppose that we'll make our decisions by prioritizing how to stay in someone's good graces. Christ's upside down kingdom, where the first is the last—or perhaps for this example, where the cool is the uncool – doesn't leave much room for seriously caring about being liked. In fact, many of the great women and men of the Bible made bold decisions that put them on the outs of their social circles.
Ask any leader, and they'll tell you; you will inevitably have to make unpopular decisions. So why do women still seem so intent on being liked? Probably because we know the real consequences of being disliked; the very actions that make women successful can backfire on their reputation if they fall outside of how people expect women to behave. For women more so than men, being "brusque," tough, outspoken, or even different could mean negative reactions that not only sting, but also bear real potential for dismissal or exclusion.
"Social learning theory tells us that since we were three years old, we've looked outside of ourselves to learn about ourselves. It's innate within you to look outside of yourself for validation," writes Nicole Unice, author of Brave Enough. "But it goes off the rails when it moves from learning from something, to letting yourself be defined by it." And women—in the workplace, in families, in churches and in places of leadership—are looking for validation. Without generations of women going before us in some of these positions, we are looking for people to tell us, here, this is how you should act. Instead, likeability presents itself an easy measurement.
We assume that if we are liked, we're doing it right. Though likeability masks itself as a positive trait, it has a selfish core: we're motivated to maintain our own comfort and avoid any pain from disappointing someone or not living up to someone's expectations for us. Ultimately, we bend our decision-making and validation to how others react, not to what God has asked from us. Christine Hoover, writing for the ERLC, said, "When we seek validation [from others], we evaluate ourselves and others based upon external behaviors and choices, not on what Christ has done. And the Holy Spirit—God within us who counsels, leads, and personally convicts us—is completely removed from the equation."
This mercurial approach leads to a relativism where we make decisions in our offices that don't rock the boat and keep the most outspoken colleagues happy. Likeability is an inconsistent measure; it requires us to adjust behavior based on varied and changing expectations. And in doing this, stay confined, focused on our own preservation, and deny God the ability to use us uniquely as his vehicles for truth, leadership, authority, or vision—all of which can occasionally place us in a line of fire.
Ultimately, we can make difficult decisions that risk real pain, isolation, and backlash because we believe that we're not making the decision in a silo. We're looking to our scriptural foundation, we're listening to the Holy Spirit who is calling us, and we're seeking wisdom and counsel from other trusted and wise friends.
Can we still be wrong? Of course. Our very nature carries a proclivity to be corrupted by pride, power, wealth, and even popularity. But when we face tough decisions, with potentially very real professional, emotional, or relational consequences, we need to weigh the costs. In those places, Unice says, "I try to lean into that desire [to be liked], and set up a forced choice in my mind: what is more important to me? To promote a value that's true, or to be liked? If you can't do both, you need to decide what is actually more important to you." And when the rubber hits the road, hopefully we choose, "whatever is true, whatever is noble, whatever is right, whatever is pure, whatever is lovely, whatever is admirable" (Phil. 4:8).
Lucky for us, by doing that, being liked by those around us may just be a byproduct. We know that if we seek first the kingdom of God, all these things will be given to us as well (Matt. 6:33), including kindness, goodness, gentleness, faithfulness, and perhaps being liked, and maybe even admired.
So we accept that this broadly held desire to be liked, for women in particular, is a real and prevalent force, but it's time to realign our priorities. What God promises is far richer and more fruitful than what likeability offers. As Carolyn Custis James says: "I want to be liked. I also want to be successful and for me, that is bound up with my call from God. When push comes to shove, the bottom line for all of us is not ultimately likeability, but will I do what God is calling me to do."

Rebecca Parker Payne lives in Richmond, Virginia, with her husband and the corgi she named after Wendell Berry. She is director of communications at Third Church, and occasionally tweets, Instagrams, and blogs too.