Beth Moore: I Found God in 'Deep Valleys and Difficulties'
The best-selling author and speaker talks about her past and her first-ever work of fiction.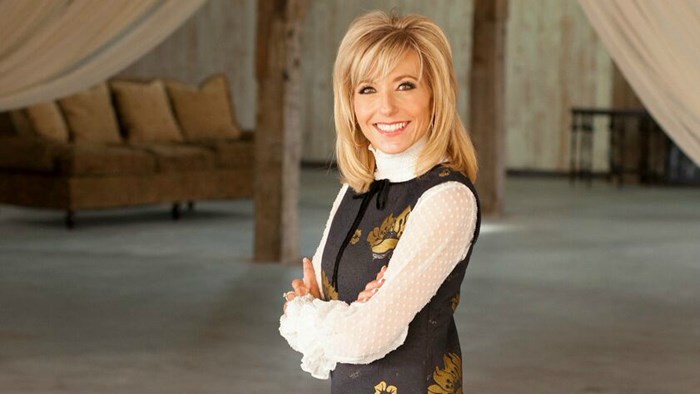 Image: Courtesy of Living Proof Ministries
New York Times best-selling author Beth Moore has made recent headlines in The Daily Beast and other media outlets for coming out publicly against sexual assault. "My whole ministry life is serving Jesus through serving women. To expect me not to speak up on their behalf is like expecting a dog not to bark," she tweeted. Her response to Trump is apolitical, she says. "My tweets ... had one purpose: to speak up for sexually abused women who feel voiceless. I do not endorse/support either candidate."
Although Moore's recent appearance on the political stage is consonant with her mission and ministry, nonetheless, it reveals a new side to someone that most of us know only as a public speaker and Bible study author. In her writing life, Moore is once again breaking new ground by debuting her first work of fiction: The Undoing of Saint Silvanus. The story follows a protagonist named Jillian Slater who is forced to face her painful past after her father drinks himself to death.
I spoke recently with Moore about the novel, her motivation for writing it, and how God shows up in the dark spaces of our lives.
You mentioned that this is your "maiden voyage," your first dive into fiction. You've worked on this for so long, how does it feel to finally have this novel out in the world?
I've been on the book tour this week and heard myself being introduced—sitting there on a radio program, I can hear them introducing me and saying I have ...
1