I Saw Myself in 'This Is Us'
The popular new dramedy puts viewers in the messy middle.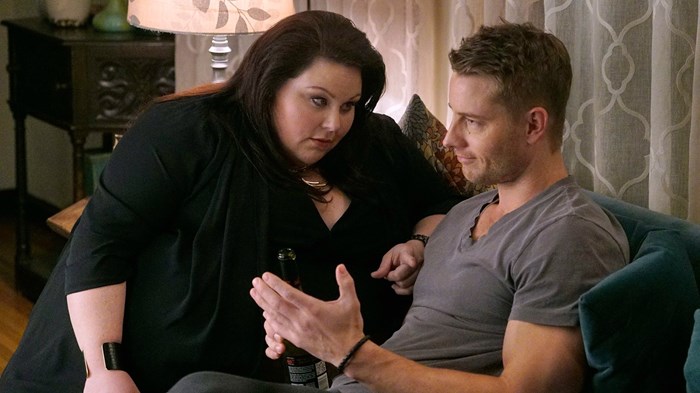 Image: NBC Universal
When I watched previews for NBC's new drama This is Us over the summer, it was immediately apparent that I would be able to see myself, or at least a version of me, in this story line. Actress Chrissy Metz plays one of the show's leads, and the initial clips showed her teetering on the bathroom scale, crying and arguing about her body, and resisting the birthday cake in the fridge.
Metz's body type looks more like mine than anyone I'd seen on screen before. She wasn't just overweight compared to typical Hollywood sizes—she was big enough to probably have trouble finding clothes even at a place like Lane Bryant. This kind of representation was enough to get excited about; however, I wonder, "Does the fat character have to be obsessed with losing weight?"
We see Metz's character—Kate Pearson—at different stages through her life, and scene by scene, my initial criticism started to loosen. Even at eight, Kate's already navigating her chubby size and trying to figure out thinness. Oh, that was me. Adult Kate resists flirting, thinking it's impossible that someone is attracted to her. That is me too.
When I tune in on Tuesday nights—when the show beats out baseball and The Voice to become the highest-rated program on the network—I can count on stories that allow me to remember that feeling of hopelessness as I anticipate Kate's own journey to discover the goodness in herself and her body.
This ...
1