Melinda Gates: Why Women Are the Best Investment
Women have the power to transform society. But here's what they need to make it happen.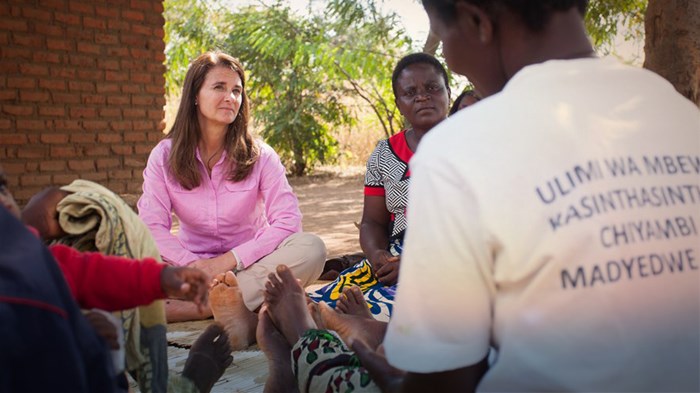 Image: Courtesy of the Gates Foundation
Melinda Gates is known for her work as the co-chair of the Bill and Melinda Gates Foundation, and she is passionate about making the world a better place through intentional philanthropic investment. So far, it's paying off. In the last 25 years, thanks in part to the work of the foundation, extreme poverty and childhood deaths have been cut in half. Maternal deaths have been nearly cut in half. Although there's work yet to be done, Gates is convinced that if we deliver to developing countries the simple tools we take for granted in the West, we can see those numbers halve again at a much faster rate.
"There is a passage in Luke, that you do not put a light under a bushel basket," said Gates in her CT interview last year. "You put it up for everybody to see. We at the foundation are trying to shine light on the world, on the world's problems and inequities, so that other people will feel this calling too."
Driven by her Christian faith, Gates is using her influence to speak out for people ...
1