How Sewing Saved My Sanity
I took up quilting as a hobby. I had no idea it would become a tool for soul care.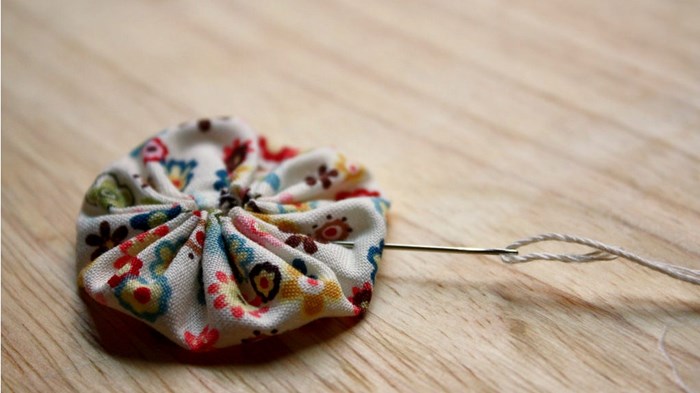 While finishing my first twin-size quilt, I also wrote my master's thesis. Perhaps paradoxically, the quilting kept me focused on the writing. Piecing colorful squares into blocks with my sewing machine grounded me in reality and let me process my research in ways staring at a computer screen or texting friends could not.
Quilting is, for me, the perfect antidote to the socially networked and hyper-mediated world we live in. Practicing this craft forces me to single-task—to pick one thing and pursue it. I can rip out stitches or order more fabric, sure, but there comes a point when I must commit to a design and carry it through or there will be no quilt. Quilting also creates a space for me to be alone with my thoughts. Because my fingers are distracted with a rotary blade, a sewing machine, or a needle, I can't check Facebook or read the latest news, and because a sewing machine is loud, I rarely watch TV while piecing. Choosing fabric textures and prints and slowly testing out color combinations is a stark contrast from the world of whirling bytes, where I can hop between 20 open tabs in Google Chrome to occupy my time while my email loads.
Americans spend an average of 17 minutes of their leisure time each day "relaxing and thinking," according to the US Department of Labor's American Time Use Survey. The rest is spent playing computer games (27 minutes), socializing (38 minutes), playing sports (17 minutes), reading (19 minutes), and watching ...
1