Who's Afraid of Her Own Authority?
As women, we're often taught to fear power. Here's how I've overcome that fear.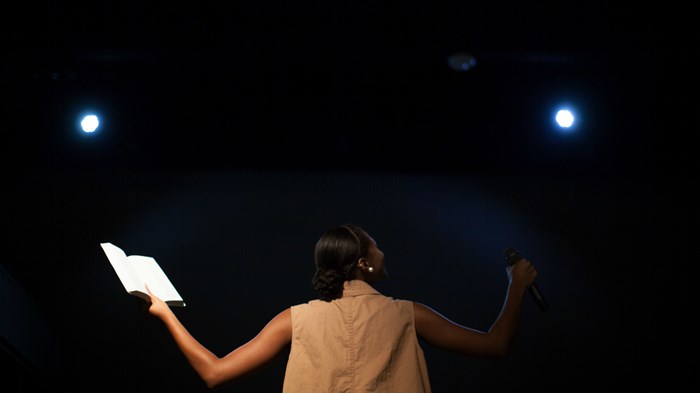 When I was around five years old on a camping trip, someone accidentally locked the keys inside our camper trailer. We were hot and miserable. My parents and their grown-up friends hatched a plan to have me climb through the narrow luggage compartment, so I shimmied into the dark opening and my dad coached me through the hatch into the trailer. As I grabbed the keys and unlocked the trailer door, my family and camping friends erupted in cheers and shouts of "You saved the day!" I beamed. I had taken a small risk, and with that risk came some authority: I alone could rescue campers from a night without shelter.
Now, 30 years later, I scarcely remember a moment when I felt so proud and accomplished in a pure and uncomplicated way. In the ensuing years, my relationship with authority and responsibility has become more complex and angst-ridden. I want to take risks and help people, but I am often intimidated by any role where people count on me. Empowering women in leadership is a live conversation these days. Books like Sheryl Sandberg's Lean In, Anne-Marie Slaughter's Unfinished Business, and Katelyn Beaty's A Woman's Place look at the systemic and cultural forces that limit female leadership, as well as the internal struggles that we women often encounter as we take up the mantle of power. Many of us internalize false messages about the nature of meekness, humility, and femininity that cause us to self-sabotage and devalue our own callings. As ...
1

Who's Afraid of Her Own Authority?