Dispatches from Baylor: Let Women Lead
We see female professors excel when the people around them support their callings.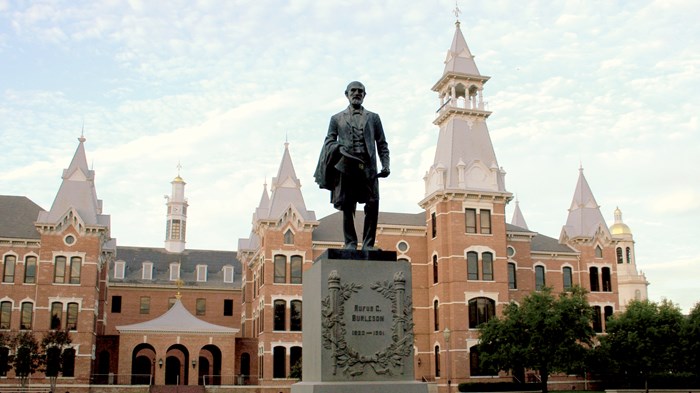 Image: Lpret / Wikimedia
"A ploughshare is a nobler object than a razor. But if your natural talent is for barbering, wouldn't it be better to be a barber, and a good barber—and use the profits (if you like) to speed the plough? However grand the job may be, is it your job?"
Harriet Vane, a fictional character created by Dorothy L. Sayers in Gaudy Night, posed this question during a college reunion at Oxford in 1935.
A former classmate, the "outstanding scholar of her year" who "had married a farmer and everything had gone wrong," reasoned that despite her own difficulties, farming and marriage was "a finer thing than spinning words on paper."
We can almost hear Sayers' voice in Harriet's response. "Look here! I admire you like hell, but I believe you're all wrong. I'm sure one should do one's own job, however trivial, and not persuade one's self into doing somebody else's, however noble."
Simple yet profound. ...
1