How Single Women Became an Unstoppable Force in Bible Translation
Female missionaries have propelled the movement to bring Scripture to every tribe and tongue.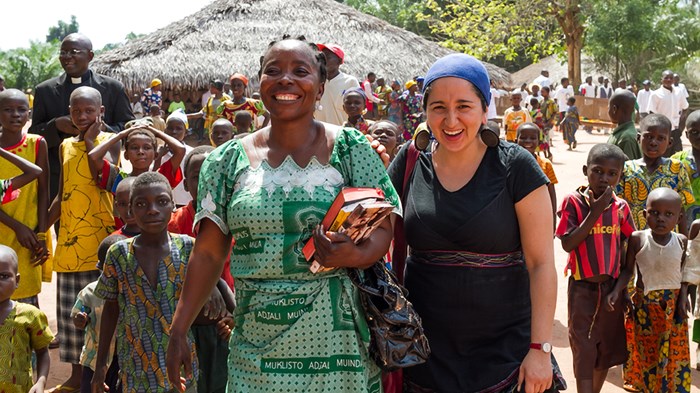 Image: Courtesy of Wycliffe
"Is God not with us just as much as with a man?"
When women in the 1930s and '40s challenged the church's hesitancy to send female missionaries into remote areas, the early leadership of what would eventually become Wycliffe Bible Translators couldn't argue against them.
So began generations of women learning far-away tongues, recounting Bible stories, and bringing New Testaments into new languages. Over the past several decades, unmarried women in particular have dedicated their lives to Bible translation.
"If it hadn't been for single women over the 70-year history of Wycliffe, half of the translations wouldn't have been completed," according to chief operations officer Russ Hersman.
That legacy has positioned female translators to accelerate today's global translation efforts, address the literacy gap, and empower Christian women in oral-dominated cultures.
Retired translator Anne West has a cross-stitch of Philippians 1:6 hanging in her California home: "He who began a good work in you will carry it on to completion until the day of Christ Jesus."
"It's true no matter what situation," the 82-year-old said. "If God has sent you, he comes alongside you."
God sent West to the Philippines in the early 1960s. She spent half her life there, working on projects to translate the Bible into local languages and dialects, like Ifugao, a regional language spoken by 130,000 people. Her parents ...
1