Motherhood Is Physical—and So Is the Gospel
Encountering the Incarnation in birthing, breastfeeding, and bathing.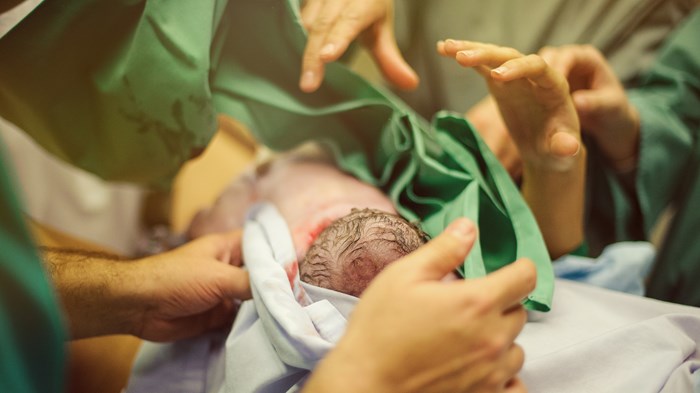 Image: PJB / Shutterstock
In the middle of the night, my water breaks. Just in time, we arrive at the hospital. This is it. This is really happening. None of us will leave this building the way we came. We will be entirely changed.
We arrive in a room called "the birthing room." Aptly named, because birthing is done here—paradoxically named, because this place has the exact opposite qualities of birth. It is clean, sanitized of every possible bacterium, designed to limit risk and maintain control.
At the most celebrated of birth stories, Mary's delivery room was not so hygienic. This sacred, holy day was crowded with noise, blood, animals, and chaos. The morning dawned with a man and a woman sleeping on the hard ground after days of traveling on foot. Can you imagine how she looked and felt? One hand supporting her bulging belly, each step jostling a painful elbow into her spine. God-made-man's head against her bladder. Nothing brings on contractions like walking, and she has walked ...
1