Farewell to TV's Most Powerful Single Ladies
What primetime pioneers Mary Tyler Moore and Lena Dunham teach us about culture-making and Christian influence.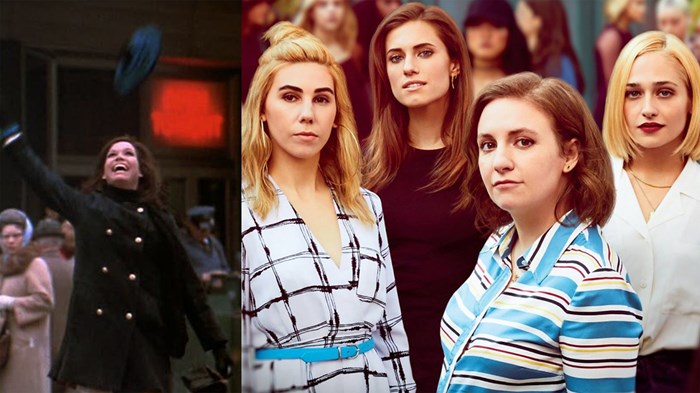 Image: Courtesy of MTM and HBO
Female television fans are saying some hard goodbyes this month. Two weeks ago television icon Mary Tyler Moore passed away at age 80. This Sunday, Lena Dunham's HBO series Girls will debut the first episode of its final season.
Separated as they were by years and their approaches to, well, just about everything, it is easier to imagine these two actresses as poles on a spectrum from "purposefully disturbing" to "calculatingly genial" rather than as co-laborers for a common cause. And yet it's hard to name any two women who have influenced the way television portrays single women more than Dunham and Moore.
As creator, writer, and star of Girls, Dunham has represented the unique challenges of millennial women—from reconciling high hopes in a crappy economy to understanding one's relationship status in a hook-up culture.
Over the life of the show, Dunham has exploited HBO's reliance on nudity for her own ends and in so doing served up a ...
1