Why Your Deflated Retirement Dream Might Be God's Open Door
After losing my safety net, I see retirement as meaningful vocation, not permanent vacation.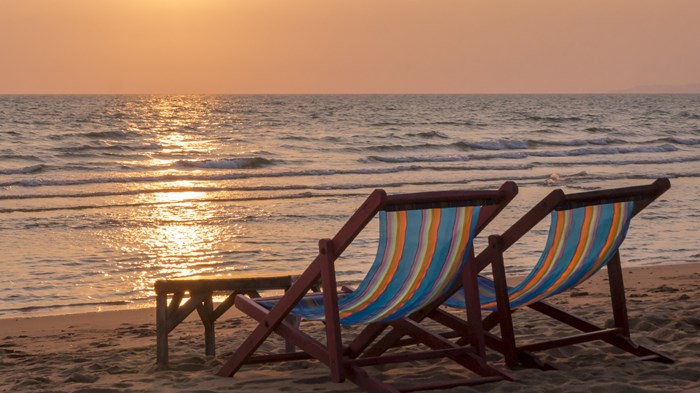 Image: Sergei Gorin / Shutterstock
Some of my favorite Seinfeld episodes feature Jerry's visits to see his parents in Del Boca Vista, a fictional south Florida retirement community. In one scene, Jerry reacts to the petty politics and middle-school social dynamics among residents by saying, "These people work and wait their whole lives to move down here, sit in the heat, pretend it's not hot, and enforce these rules."
Before they passed away, my parents lived in a retirement community near Ft. Lauderdale. My visits there convinced me that Seinfeld's take is more documentary than sitcom. Like my parents, most middle- and upper-class members of the so-called "greatest generation" could reasonably expect the sunset years and everything that goes with them: retirement at 65, a modest-but-secure income comprised of Social Security and workplace pension, and the downshift from full-time employment to days filled with golf, card games, travel, and Del Boca Vista condo board meetings.
By contrast, boomers like my husband and I will have a vastly different experience of the retirement years. Boomers were never great savers, and the recent recession further impacted our ability to support ourselves through our retirement years. A Motley Fool summary captured some worrisome stats about this age group:
59 percent are relying on Social Security to be a primary source of retirement income. (Prognosticators have differingopinions about when the government program will no longer be solvent.) ...
1