God Doesn't Need You to Try So Hard
A spiritual lesson for chronic achievers.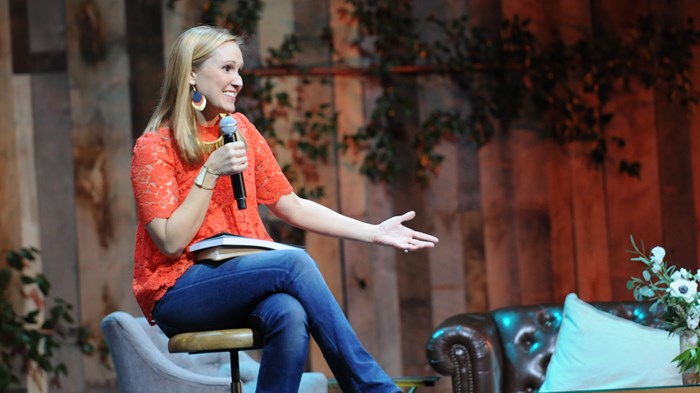 Image: Courtesy of Joana Studer
I almost died at summer camp when I was 11. We had all taken kayaks and canoes and miniature sailboats to a little island off the shore of the camp where we stayed for a few days in tents. I was eager to get back to the mainland. When it was time to load up, I grabbed three friends and we got a head start on our chosen watercraft, an itty-bitty plastic sailboat.
About halfway across, ominous dark clouds rolled in. Within minutes it was raining. I was in charge of the ropes that controlled our sail. The harder I pulled, the faster the boat went. Before I knew it, the metal pole securing the sail knocked me into the water. The ropes causing the sail to tighten and speed the boat along were now wrapped around my neck.
I vividly remember the darkness of the water as the boat dragged me through it. My weight pulled the already tight sail even tighter. I was the thing making the boat go fast. I was the tension. The boat was choking me.
I would pull the ropes away from my neck long enough to swim ...
1