Young, Female, and Pro-Trump
How white evangelical millennials are defying political predictions.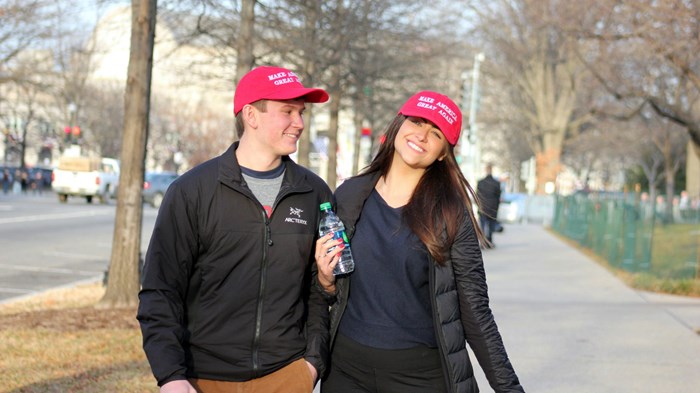 2017 ushered in a political wakeup call for American women.
For women on the left, it was the inauguration of President Donald Trump. Nearly two-thirds of Democratic women—more than men or Republicans—say they are paying closer attention to politics with Trump in office, Pew Research Center recently reported.
For some women on the right, it was another landmark that took place around the same time: the Women's March, which drew controversy for not including pro-life groups among its official partners. According to Pew, 40 percent of American women oppose abortion in all or most circumstances.
"Since the Women's March, Christian conservative women are realizing their voice isn't being heard," said Kelsey Gold, a recent Liberty University grad who remembers first hearing about the event on her way home from Trump's inauguration. "The voices that claim to speak for all women really didn't."
Support for Trump among white evangelicals ...
1