5 Women Every Christian Should Know
From Katharina Luther, who escaped a convent and became a radical reformer, to Amanda Berry Smith, an itinerant minister who was born a slave, these women changed history.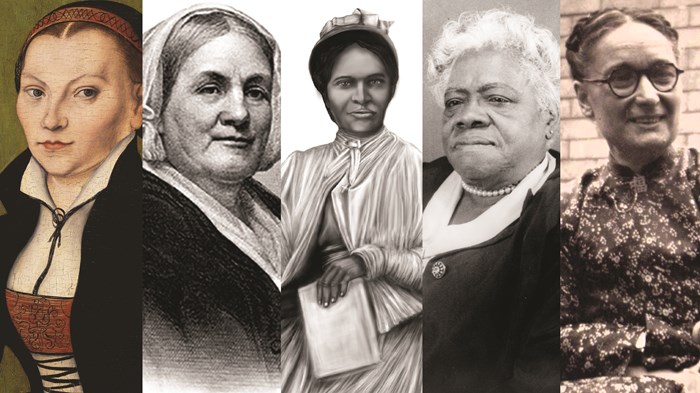 Image: Wikimedia
A few years ago, a book debuted featuring short biographies of people who had made an impact on Christian history. The book spanned four centuries. Of the 50 people spotlighted over those 400 years, only four were women.
"Women's voices have not been as public and powerful as those of men throughout much of history, but this does not mean they were not influential," says Karen Swallow Prior, author of Fierce Convictions: The Extraordinary Life of Hannah More. "Writing and reading about women in history helps us all (women and men) to better understand the past in order to better understand our present and, as a result, improve the future."
Women's stories matter, not only for the inspiration and encouragement they offer, but also because the preservation of these stories presents us with a fuller, richer, and more accurate history. From the era of the early church—when women gathered to pray with the disciples in the Upper Room—to today, when they teach, lead, and minister to multitudes, women have always been an integral part of Christian community. Preserving and celebrating women's history is a way for us to preserve our whole church history.
With that in mind, I offer here the stories of five historical figures that every Christian should know, celebrate, and emulate:
Katharina Luther (1499–1550) After reading some of Martin Luther's writings that had been smuggled into her cloistered convent, Katharina von Bora ...
1